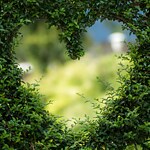 Lithia Subaru of Oregon City believes that an informed driver is a better driver. Getting the maximum fuel economy from your vehicle has multiple benefits. It will save you money, and it's more environmentally responsible. Here are a few tips that will encourage fuel efficiency.
You should stick to the routine maintenance schedule for your vehicle. Making sure your fluid levels are right and tending to tire maintenance will put less stress on your vehicle. A finely tuned car is an efficient car. You should also avoid excessive speeds as well as sudden stops and starts. In short, the TLC that you show your vehicle can translate to better fuel economy.
We invite you to call or visit our service center here in Oregon City when you need maintenance for your car or truck. We will also be happy to share more helpful tips about maintaining fuel economy. Someone is always willing to help when you call or visit.